No.9 Floral and Gifts
No. 9 Floral and Gifts is a specialty shop focusing on unique retail floral, specialty gourmet chocolates from the Sweet Shop USA, and artisanal gifts handcrafted and made in San Antonio and New Orleans. The client currently had a floral business that specialized in wedding and business florals. They had an opportunity to move into the retail space and needed branding and a website ASAP! While the turnaround was rather quick, I was able to produce quality products that the client was happy with.
The client wanted the ability to sell their products online in addition to their brick and mortar store. I set up a Wordpress e-commerce site for them which they will eventually be able to manage themselves.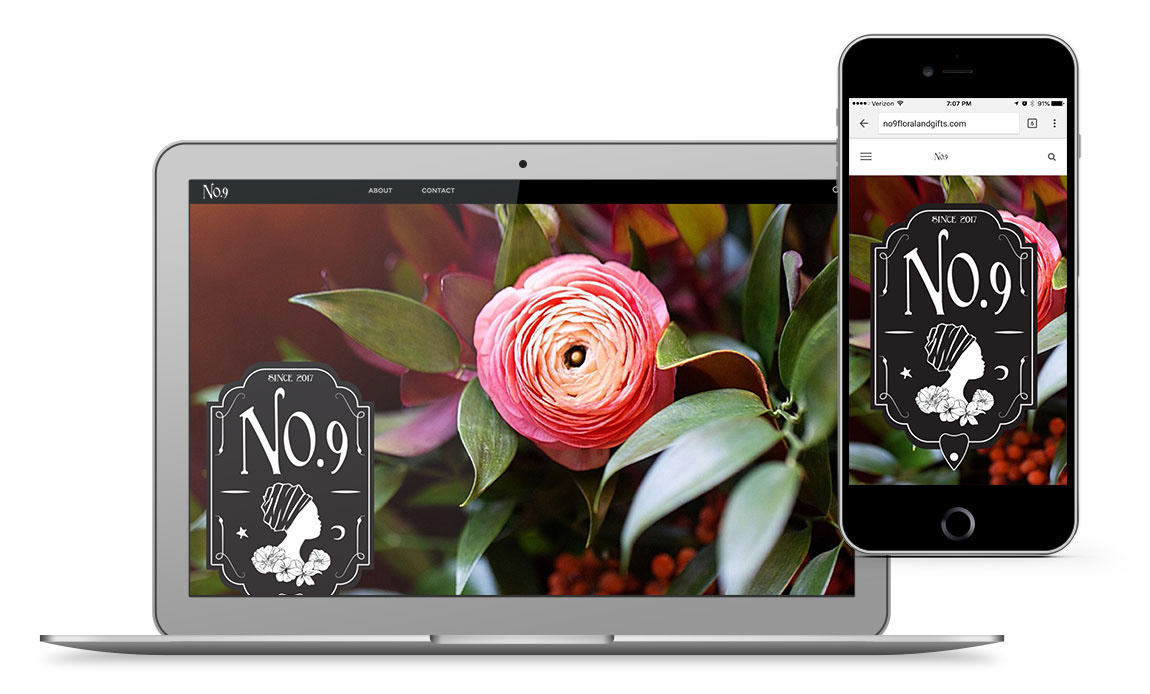 The direction for the "look and feel" was very specific to New Orleans. I ended up with an apothecary label design with hand drawn elements. The client also requested it be black and white to make a bold statement.